Knee pain is one of the most common issues we see at our practice. Knee pain can occur for a vast number of reasons and it's important to not only find out what's causing your pain but also how to treat it. Instead of popping painkillers our chiropractic team here at Ortho Integrative is dedicated to providing you with answers and treatment options that target the underlying cause.
What Causes Chronic Knee Pain?
We all know that the first question a patient wants to be answered is, "What is causing my pain?" While we won't be able to tell you until we perform a thorough evaluation, here are some of the most common causes of chronic knee pain:
Bursitis and tendonitis
Rheumatoid arthritis
Osteoarthritis
Ligament tear
Meniscus tear
Patellofemoral pain syndrome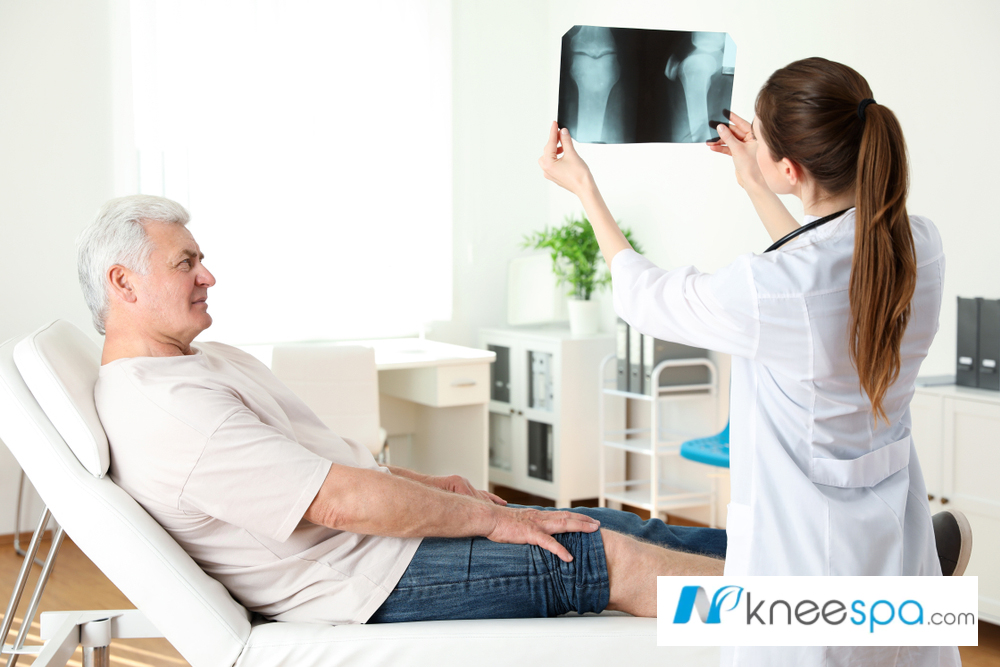 How can a Chiropractor Help Me?
Many common causes of chronic knee pain can be improved through chiropractic therapy. After all, we take a drug-free, non-invasive, and non-surgical approach to care, which allows us to treat a wide range of disorders, diseases, and injuries that impact the health and function of the knee. Every patient is different so they will have different needs when it comes to the care they receive. Once we perform a thorough evaluation we can map out your customized treatment plan to not just ease your symptoms but also facilitate faster healing, whenever possible.
What Chiropractic Treatment Options can Help my Knee Pain?
The type of treatment or treatments we recommend will depend on the root cause of your knee pain. This is something that we can discuss further during your evaluation. One of the most common ways in which we treat chronic musculoskeletal pain, including knee pain, is through adjustments. By properly aligning the joints in and around the knee, we can improve blood flow, reduce pain and inflammation, and speed up the body's natural healing processes. Other therapies and modalities that we might recommend include:
Physical therapy and rehabilitation
Massage therapy
Bracing or taping
Ultrasound therapy
Soft tissue massage
Stretching and strengthening exercises
Assistive devices
Cold therapy or icing
In some cases, a patient may require surgery in order to repair a damaged knee. Of course, we also have a lot of patients come to our practice who are considering surgery simply because they can't get their pain under control through other treatment options. Before you decide that surgery is the best option, consider turning to us for chiropractic care. We've helped patients avoid unnecessary surgeries by helping them gain control over their chronic knee pain symptoms.
If you're living with knee pain, know that our team is here to provide you with the alternative therapy you need to improve your symptoms and quality of life. To schedule an evaluation with our Clearwater, FL, chiropractors, call Ortho Integrative at (815) 708-6195.
Add Your Heading Text Here
What's your #1 Health Goal?
Been in an accident? In pain?